Profile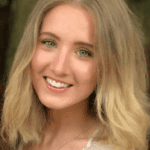 Tori Blakeman
Curriculum Vitae
Education:

Finham Park School, Coventry. University of Manchester. Imperial College London.

Qualifications:

A-Levels in Maths, Chemistry, Biology and Psychology. BSc in Neuroscience. MSc in Science Communication.

Work History:

Warwick Conferences, Guardian, Technicians Make it Happen, Imperial College London, University of Manchester, Notch Communications, STFC.

Current Job:

Impact & Engagement Officer at STFC.
Favourite thing to do in my job: Tell stories about all the fantastic science and innovation happening at STFC

Read more

I live in Manchester with my boyfriend James and his mum. We are currently buying our first house after eighteen months of saving, so we will hopefully have moved into our very own flat by the end of March. I also love to dance (particularly Tap and Contemporary) and go to the gym, and I volunteer with Science Grrl and my local community festival, Didsbury Festival. 

When I began to question science as a possible career option when I was in my teens, I found that the reputation I had over being "a person who loves the arts" had an impact on my inability to see myself as a "science person". I loved dancing and musical theatre as well as science, as I still do today. No one ever told me that I couldn't do science, but, equally, I had a sense of discouragement from within me, just because of who I was, and who I was perceived to be. I felt like "people like me" just didn't do science, so I always worried whether I would actually fit in if I pursued scientific education.

After deciding to study neuroscience (science about the brain) at the University of Manchester (actually my second choice university option after I missed out on my B in Chemistry, and so didn't get into my first choice university) I was unexpectedly surprised to find so many people studying science who also loved (and were incredible at) dancing – and they're still my best friends to this very day. 👯‍♀️👯‍♂️You can be artsy and love science – and I am grateful to have found a career that satisfies both of those interests – working in science communication, whilst still spending many of my evenings in the studio with my dancers.

I hope by telling my story and taking part in I'm a Scientist! I can help improve the visibility of the diverse people who do science, so more can realise that it is, in fact, for people just like them 💘

Read more

When I studied Neuroscience at the University of Manchester I researched the links between our internal body clocks and breast cancer. During my undergraduate degree, I realised I preferred telling people about the wonder of science more than actually doing the science. So I started writing science news for my student newspaper and I hosted a neuroscience radio show with the student radio station which I LOVED. This then led me to study science communication at Imperial College London, during which I was lucky enough to do internships with Imperial's communications team, the Guardian newspaper, Technicians Make it Happen and the public engagement team at the University of Manchester.

When I left education I started working at a science marketing agency, Notch Communications, and today I work at STFC in marketing, communications, and events! In my role I communicate about all the fantastic science and innovation happening at STFC, from space science to medical technology, and help organise and run science events.

My Interview

How would you describe yourself in 3 words?

Outgoing, motivational, creative

What was your favourite subject at school?

Drama and psychology

What did you want to be after you left school?

I wasn't sure! I just knew I enjoyed science and that it would lead to a good job, and that I could still do my dance and drama as extracurricular activities.

Were you ever in trouble at school?

Not really - the worst it got was a few break time detentions for being a bit late or chatting too much!

If you weren't doing this job, what would you choose instead?

Another job in science communication! Maybe on projects that involve science and dance - however there isn't much out there!

Who is your favourite singer or band?

I like lots! A mix of dance, indie, rap and pop. I'm going to Parklife in 2019 if that gives any clues...

What's your favourite food?

Any Yotam Ottolenghi recipe! I got his Simple cookbook for my birthday and its just the best. Lots of middle eastern inspired veggie dishes.

What is the most fun thing you've done?

Probably work at an american summer camp for 3 months when I was 19. Or when I got a scholarship to an academic programme in New York City for 4 weeks when I was 17.

If you had 3 wishes for yourself what would they be? - be honest!

1. Always be happy 2. Always be loved 3. Always be doing worthwhile work that changes the world for the better

Tell us a joke.

Thank u, next.
---
---
---