Profile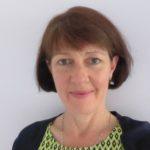 Gill Harrison
Curriculum Vitae
Education:

I went to schools in lancashire and then University in Salford, London and Hertfordshire.

Qualifications:

An MSc & Diploma in ultrasound, a diploma in clinical hypnosis, a teaching certificate, qualifications in assessing & principal fellowship of the Higher Education Academy

Work History:

City, University of London. West Herts Hospitals NHS Trust, Society and College of Radiographers

Current Job:

Associate Professor. Ultrasound Programme Director and Lead for Teaching Excellence (City, University of London) and Professional Officer (Ultrasound) for the Society and College of Radiographers.

Employer:

City, University of London & the Society and College of Radiographers
Favourite thing to do in my job: Seeing a student suddenly understand how to achieve a good image. Also watching ex-student's careers develop and their confidence grow.

About Me

I am a radiographer who specialised in ultrasound scanning. Currently I run the ultrasound programme at City, University of London.

Read more

I was born in Lancashire and now live in the south of England.

I love ultrasound scanning, teaching and coaching to help people reach their potential. When I'm not doing that I spend time travelling and using a real camera to get snapshots of the latest adventures.

Had  a great two weeks doing the I'm a Scientist get me out of here competition. There's been some great questions and some challenging ones for me (& quite a few really funny ones too). Thanks for all the interaction, questions and comments. Good luck to you all in the future.

My Work

I am a radiographer and now specialise in and teach ultrasound scanning.

Read more

I am an Associate Professor and in my main role I lead and teach on the ultrasound programme in the university. I teach obstetrics, abdominal and gynaecology ultrasound, as well as professional issues including communication, to make sure my students can explain unexpected findings to patients and write reports for the doctors. We work with students in our skills suite (see picture), to help them to learn the skills they need to be good sonographers (ultrasound practitioners). We have a simulator for students to learn how to move the probe and understand how the buttons on the machine can be used to achieve good quality images.

One day per week I work for the Society and College of Radiographers, helping to promote ultrasound and develop practice to cope with future changes in healthcare. I also continue to scan on a regular basis, so that I can still meet patients and do the job I love.

My Typical Day

There is no typical day! Every day is varied.

Read more

Some days I am teaching all day. At other times I might be setting exams, marking, assessing students in their clinical department or developing e-learning resources. Sometimes I am doing research into how best to teach students about ultrasound or how to hold the ultrasound probe (transducer) so that they don't injure themselves.

When I'm not teaching, I might be chasing a baby around it's mum's abdomen to try and get a good picture or scanning adults with pain, to see if I can find the cause so that they can get the correct treatment.

A link to the day in the life of an ultrasound programme director gives an idea of what the first day of term is like for me: https://www.sor.org/news/day-life-ultrasound-programme-director-muam

What I'd do with the prize money

I'd set up a competition for Radiographers to see who can come up with the best idea to teach school children what radiography is, how it works & why it's a great career to go into, so they know it's not just doctors and nurses who work in healthcare.

Read more

Have you seen a radiographer on the TV? Hospital dramas and films usually have doctors and nurses. If someone is using radiation (x-rays) it's likely to be a radiographer, but not many people know that.

As I'm quite busy and not as creative these days, I would work with the Society and College of Radiographers to set up a competition.

I'd want the winner / winning team to show me how they could spend the money in a fun and interactive way engaging people like you. So that you get to know more about the variety of things a radiographer (diagnostic and therapeutic) & or sonographer (my role, doing ultrasound scans) do in their day. How science is important in radiography would be an essential part of that, to share the knowledge of how science can be used to see inside someone's body, check how things are functioning or to treat tumours and disease.

If all else fails and no-one has any better ideas that I do, I would probably get my friend's children in to help me develop a quiz of guess the objects, using ultrasound and x-ray images of everyday objects. Ideally I'd prefer to get someone who is just starting out in the career to do this, as it would be a great way for them to show you just how great their job can be.

My Interview

How would you describe yourself in 3 words?

Professional & always eating!

What or who inspired you to follow your career?

All the excellent teachers from my past., who gave me confidence to keep going.

What was your favourite subject at school?

Geography - I had a great teacher who inspired me

What did you want to be after you left school?

Something in healthcare, but not nursing (I was quite clear about that, but not sure why). Other than that I was open to suggestions.

Were you ever in trouble at school?

Not really, I'd have been in trouble with my dad! I did get into trouble for using my finger as a rubber when using pencils! (still no idea why, it never did wear away as I was threatened ;-)

If you weren't doing this job, what would you choose instead?

Probably teaching something else.

Who is your favourite singer or band?

Varies depending on my mood. Anything from AC/DC, to the chart hits and Zumba tracks. If it's live music almost anything goes.

What's your favourite food?

Almost anything. Curry - Indian, Thai, Indonesian ....any variety, as long as it's spicy and tasty

What is the most fun thing you've done?

The most recent thing was white water rafting in Nepal.

If you had 3 wishes for yourself what would they be? - be honest!

To be healthy, happy (that covers so many things, including having lots of live music, dance and fun things in my life) and have a small number of really good friends

Tell us a joke.

Usually forget them. Being in Nepal for Christmas meant that I don't even have any cracker jokes to share.
---
---